Fall is my favorite style season for a number of reasons (hello comfy, oversized sweaters!), but if my closet is any indication, my absolute favorite feature of fall fashion is the ankle boot. Not only are ankle boots stylish and comfortable, but they're also a great pick for the ever-unpredictable fall weather in Chicago.
These boots have received rave reviews around the web and I can confirm that they are the best. I've owned a pair in this pretty Toffee color for over a year, and worn the heck out of them (they were a staple during our trip to Scotland last year). Worth every penny!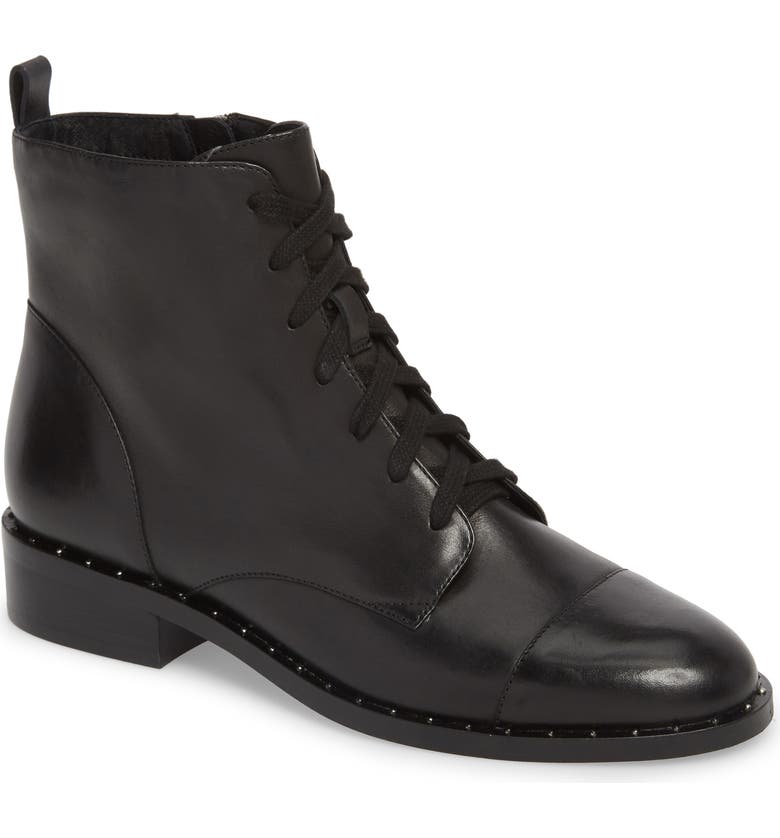 Pairing a feminine dress with tights and a lace-up, combat-style boot is one of my favorite ways to add some edge to an outfit and I especially love the stud detail around the sole on this pair. These would also look great with a mini-skirt and chunky sweater.
Listen, the rational part of me knows that buying this pair of emerald green booties is completely impractical, but I am just so obsessed with this color. So, if you need me, I'll be planning entire outfits around these boots.
In contrast to the emerald green pair up above, these tortoise-shell beauties are trendy in a wearable way.
I just scooped this pair up! I'm excited to have flat black ankle boots in my wardrobe rotation and you can't beat the price point. I ended up getting them for an additional 15% off with code 'TREAT' (thanks, Honey!).
I am a firm supporter of the leopard-as-a-neutral movement and I'm a little obsessed with these adorable leopard (okay, technically they're cheetah) print booties. The small-scale of the print makes the boot feel unique and fresh while the low heel is perfect for everyday wear.
What ankle boots do you love for this season? Are you into the staples you can wear year after year, or do you tend toward the of-the-moment styles? Let us know below!